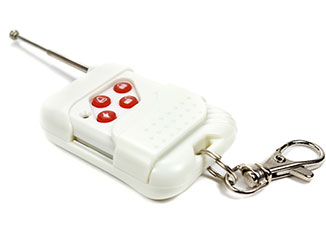 Smart Openers Explained
Smart technology is a feature of many new openers. However, it's possible, if compatible, to add smart add-ons to existing models. The smart device which is attached to the opener simply connects to your home's Wi-Fi network. This means that you'll be able to remotely operate your door. Some models also feature a number of special apps that include voice control, geo-fencing, remote access and scheduling. Don't worry though, if your home Wi-Fi router doesn't have the range, you'll likely be able to add an extender.
Stay Safe, Stay in Touch
Gaining access to information relating to your garage door can be easy with a smart system. All you'll need to do is download an app on your tablet or smartphone. Even if you're traveling, you'll be able to not only check its current status but operate it remotely. Certain models on the market include a camera complete with voice control. This feature enables you to view your garage's interior and give verbal instructions to your opener. This eliminates the need for third parties to check on your property, meaning no-one else needs to be given your access code or remote unit.
New Add-On Advantages
As well as a general improvement in security and safety that are provided by some of the most recent smart features, Z-Wave products come available with a host of added advantages including:
Optical Distance Sensor: This sensor detects the presence of objects nearby. When you drive in or out of your garage, your opener will sense the movement and will raise or lower the door automatically.
Scheduled Operation: Conveniently monitor and operate your garage door from any location. Using this option, you'll be able to program your opener to automatically raise and lower your door at chosen times.
All-Round Integration: Certain models allow integration with your smart home security system, meaning it's possible to monitor and control all areas of your property when you're away from home.
Learn More Today
If you want to know more about the smart technology options available to you, get in touch with our tech-savvy experts at Garage Door Repair Woods Cross, UT.